Project 8 - Daddy's Little Demons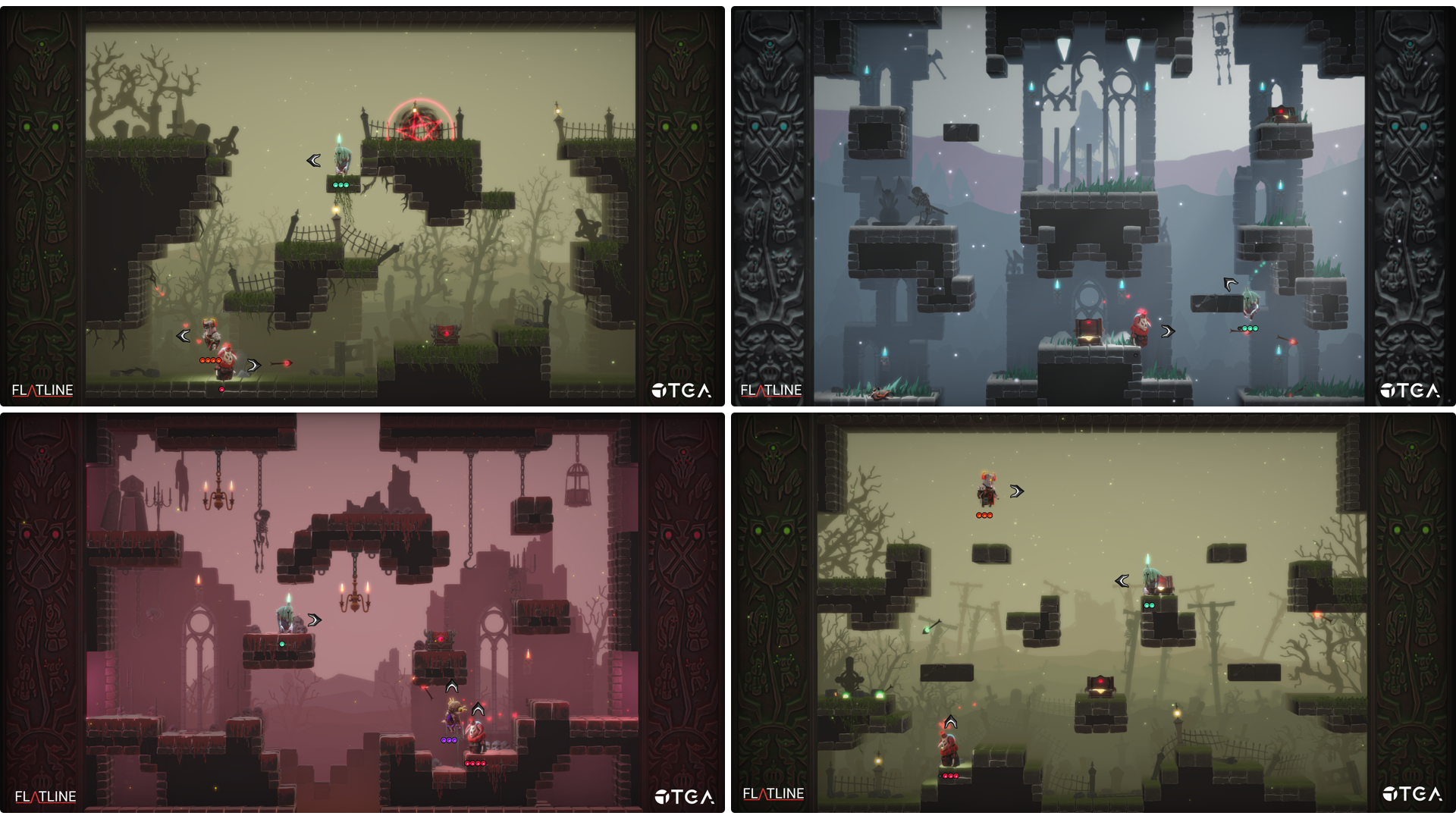 My contribution:
Creating all platform tilesets.
Modelling and texturing the chests and side borders. Concept by Elsa Varland.
Modelling and texturing two of the characters. Concept by Elsa Varland. Animations by Timothy Karlsson.
Modelling various props such as statues, torches and tombstones.
Coordinating the task force we called "structure". Planning, leading and documenting most of the meetings.