POTENTIAL is a first person shooter game set in a futuristic art gallery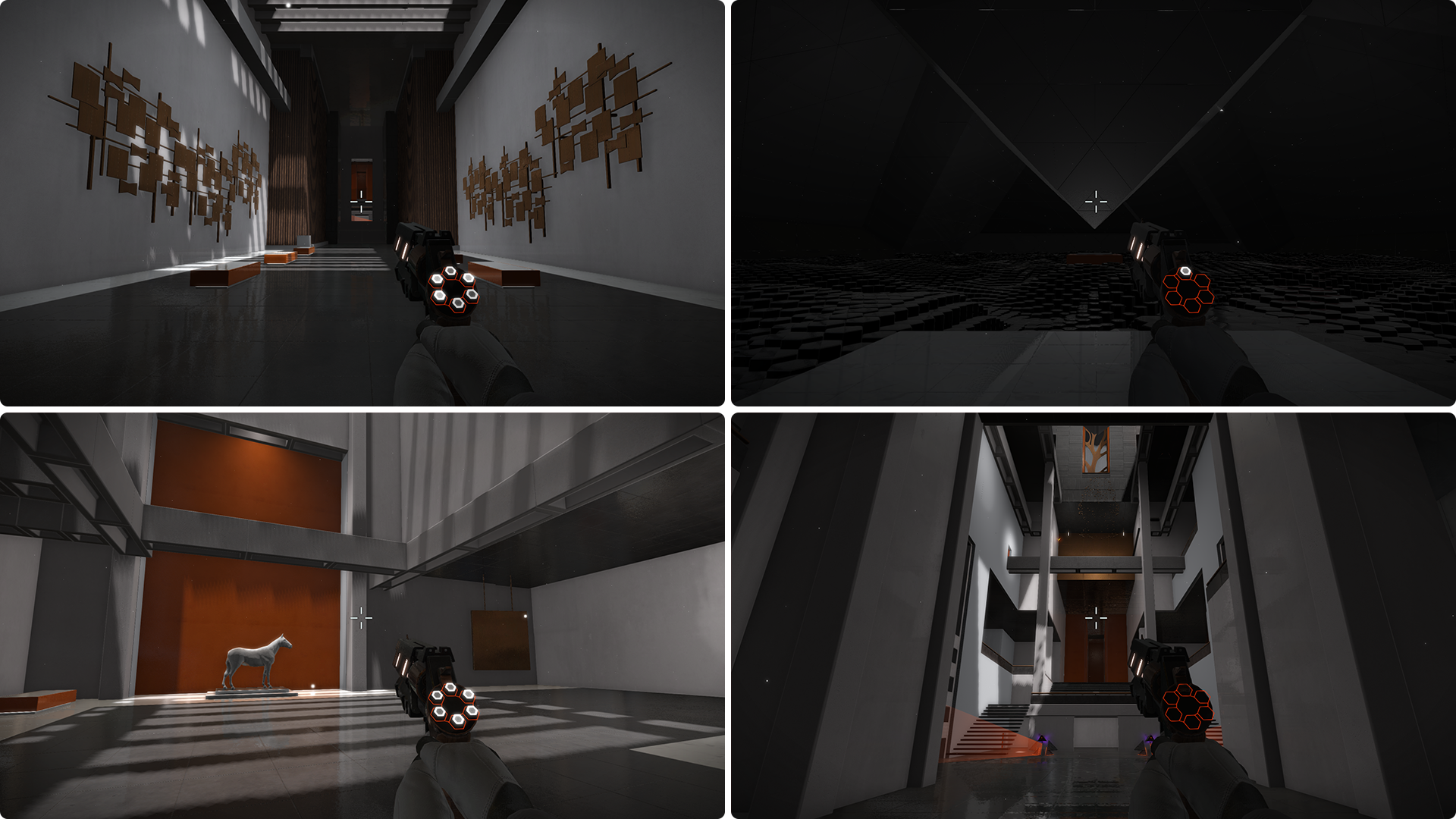 My contribution:
Creating all but all of the materials for the environment using Substance Designer. 
Modelling and texturing the flying drone enemy. Concept and 3d blockout by Elsa Varland. Animations by Timothy Karlsson
Modelling and texturing the FPS arms in the game. 
Coordinating the task force we called "structure". Planning, leading and documenting most of the meetings.